Our Engineering Maintenance Solutions
We design professional facility maintenance plans specific to your business's unique needs
Lighting
Removing old fixtures, installing new ones, replacing bulbs and ballasts, etc.
Plumbing
Repairing leaks, replacing toilets/faucets, etc.
Locksmithing
Installing, changing, repairing locks, cutting keys and more.
Machinery Repair
Replacing broken wires/parts.
Preventative Maintenance
Conducting regular inspections to detect early leaks, mechanical failures, etc.
Equipment Installation
Installing new furniture, fixtures, projectors/screens, etc.
Site Safety Plans & Safety Training
Creating a safety plan specific for each facility and providing education for staff.
Asset & Labor Audits
Ensuring your resources are being used effectively and efficiently.
Employee Scheduling
Making sure you are understaffed or overbooked again.
How Facility Maintenance Benefits Business
Continuous improvement is at the heart of our professional facility management services
1

Operate Efficiently

Rest assured your resources are being allocated in the best possible way.
2

Run Smoothly

Reduce downtime by preventing failures that can delay your business for days.
3

Save Time & Money

Get back up and running in no time and prevent emergencies or costly repairs in the future.
4

Stay Compliant

Be certain your commercial buildings are up to code, avoiding fines and fees down the line.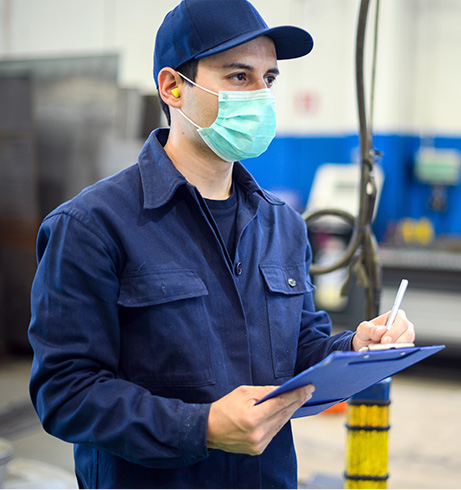 Why Trust Us?
Enjoy the exceptional level of custom-tailored service you won't find elsewhere
FAST RESPONSE
Immediate attention to your cleaning matters 24/7/365
FLEXIBLE APPROACH
Custom cleaning options at a frequency of your choosing from 1 day/week to 7 days/week
INDUSTRY EXPERTISE
Trained cleaning professionals with hands on experience since 1990
SPECIALIZED EQUIPMENT
The best cleaning supplies guaranteeing a clean you can rely on
Get a facility maintenance plan designed specific to your business's needs now!
FAQ
Why does my business need professional engineering maintenance?
Keeping up with your commercial facility's maintenance can be tedious, costly and time consuming, and if it is done incorrectly, any steps taken to prevent or fix a problem can actually make it worse. Our professionals know how to get the job done right and provide facility management services you can rely on.
Is preventive maintenance necessary?
Large leaks or mechanical failures can delay business for days. Preventative maintenance is especially important as it can help detect potential problems and prevent emergencies or costly repairs in the future. Our professional engineering maintenance team will ensure that your business runs smoothly.
What does a facility management plan include?
Our facility management and maintenance team will create plans designed specific to your business's unique needs. These plans include general maintenance/inspections, employee scheduling and even safety plans and training. You can rely on use for asset and labor audits that will show exactly how your resources are being allocated and where efficiency can be improved. These are all crucial parts of keeping your business operational.
Who Do We Serve?
Commercial Office Buildings
Corporate Campuses
Big Box Retail Stores
Distribution Centers
Financial Institutions
Restaurants
Medical Groups
Factories & Industrial Buildings
Shopping Centers
Apartment Complexes
Government Facilities
Hotels
Airports & Transportation Facilities
Sports & Athletic Complexes
What Our Customers Are Saying About Us

Our site is looking and feeling so much cleaner. My prospects and residents have made comments and my Regional was here yesterday and noticed it. I am thrilled with the progress and love that CCM is very present and invested.
Deborah, Senior Community Manager, Luxury Residential Building in SOMA, SF

I wanted to express how thankful and happy I am with your team's services! It is reassuring to know whether I need assistance in window washing, maintenance services or pressure washing, your company is able to help with all three. I cannot stress how you make my job so much easier as your team is always dependable, reliable and most importantly, trustworthy in regards to completing the job accurately and efficiently. In addition, you allow me to shine with my Board as your prices are reasonable and I always look like a superstar when it comes to our budget season. Thank you again for everything you have done these last four years! I look forward to another four years working with you and your company! I truly appreciate how much you care about my buildings!
Lizzette Hasbun, Vida Management Team

We have 261 units at the Rockwell and Come Clean Maintenance cleaned all the exterior windows including the calcium removal. Residents reported the windows are so clear and sparkling! Very friendly, meticulous and professional service. A pleasure to deal with, I highly recommend your company and will have you return for future work. Thank you again to your wonderful and professional staff for the FANTASTIC job they did!
Annett Wagner, General Manager

I have been using CCM to clean our property building windows for several years, and have always been completely satisfied with their performance. They do an excellent job, offer the most competitive rates in town, and easy to get a hold of. We are also considering hiring them to deep clean (power wash) our basement parking lot. CCM has been very reasonably priced, always do exactly what we ask of them.
Doveenic Cacacho, CBRE

I am super happy with our new engineer from CCM who has taken on the task of filling in the holes, sanding and painting all the dents, marks etc. that were related to the construction in the open stairwell on all 14 floors. The difference is amazing!
Jeff Leiberg, Property Manager, SSA Real Estate Management