24/7 CLEANING & MAINTENANCE
Corona Virus Disinfectant
24/7 CLEANING & MAINTENANCE
Commercial Window Cleaning
24/7 CLEANING & MAINTENANCE
Floor & Carpet Carе
24/7 CLEANING & MAINTENANCE
Janitorial Services
24/7 CLEANING & MAINTENANCE
Engineering Maintenance
24/7 CLEANING & MAINTENANCE
Pressure Washing Services
24/7 CLEANING & MAINTENANCE
Day Porter Services
Locally operated with hands-on experience since 1990, CCM is the brand to turn to for commercial and HOA cleaning. Recognized by many construction and property managing companies across the Bay Area, CCM provides value, respect, quality service, and reliability that exceeds our client's expectations.

CCM is a company that believes in creating long-term relationships with our clients. Servicing their needs and understanding that, when it comes to managing your business, it could become very costly and time-consuming. We understand that time is essential in our busy lives.

CCM selectively chooses every employee by assigning them based on their strongest skill to deliver the Best Quality Services to exceed your expectations, all at an affordable rate. We strive for perfection in every service we perform.
Read More
GREEN SUSTAINABLE CLEANING
Covid/Virus disinfecting service
QUALITY & CONSISTENCY ARE OUR GOALS
Client based work orders system
What We Do
OUR SERVICES
Corona Virus Disinfectant
Commercial Window Cleaning
Pressure Washing Services
Our value packed commercial cleaning services include:

Pressure wash main lobby entryway included

Interior / exterior lobby windows cleaning
(up to 15 feet) included

Deep clean carpeting included

Deep clean floors included
Flexible service frequency available 1 day/week to 7 days/week.
We are a highly conscientious team who are professionally trained for the service you request.
OUR PARTNERS
ONLY ONE CHANCE TO MAKE A GOOD FIRST IMPRESSION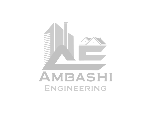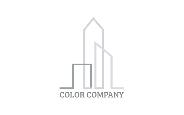 Our site is looking and feeling so much cleaner. My prospects and residents have made comments and my Regional was here yesterday and noticed it. I am thrilled with the progress and love that CCM is very present and invested.
Deborah, Senior Community Manager, Luxury Residential Building in SOMA, SF

I wanted to express how thankful and happy I am with your team's services! It is reassuring to know whether I need assistance in window washing, maintenance services or pressure washing, your company is able to help with all three. I cannot stress how you make my job so much easier as your team is always dependable, reliable and most importantly, trustworthy in regards to completing the job accurately and efficiently. In addition, you allow me to shine with my Board as your prices are reasonable and I always look like a superstar when it comes to our budget season. Thank you again for everything you have done these last four years! I look forward to another four years working with you and your company! I truly appreciate how much you care about my buildings!
Lizzette Hasbun, Vida Management Team

We have 261 units at the Rockwell and Come Clean Maintenance cleaned all the exterior windows including the calcium removal. Residents reported the windows are so clear and sparkling! Very friendly, meticulous and professional service. A pleasure to deal with, I highly recommend your company and will have you return for future work. Thank you again to your wonderful and professional staff for the FANTASTIC job they did!
Annett Wagner, General Manager

I have been using CCM to clean our property building windows for several years, and have always been completely satisfied with their performance. They do an excellent job, offer the most competitive rates in town, and easy to get a hold of. We are also considering hiring them to deep clean (power wash) our basement parking lot. CCM has been very reasonably priced, always do exactly what we ask of them.
Doveenic Cacacho, CBRE

I am super happy with our new engineer from CCM who has taken on the task of filling in the holes, sanding and painting all the dents, marks etc. that were related to the construction in the open stairwell on all 14 floors. The difference is amazing!
Jeff Leiberg, Property Manager, SSA Real Estate Management
GET YOUR FREE ESTIMATE NOW